Not sure why your heating system isn't working?
We know it's frustrating—especially on a cold day when you need heat the most. We'll help you try and get to the bottom of the problem.
In this blog, we'll share:
A few general troubleshooting tips
The most common heating system problems (and how to solve them)
Let's start by looking at some troubleshooting tips to see if those fix the problem with your heating system.
---
Want a professional to quickly find the problem and repair your furnace or heat pump? Call 512-580-8837 or...
---
Heating system not working? Try these tips first
The following tips can solve many problems with your heating system. Try these tips first, and if they don't fix your problem, contact a professional for further assistance.
Tip #1: Check the thermostat
Any time you experience an issue with your heating system, the first thing you'll want to do is check the thermostat to make sure it's set correctly.
Here's what you should check:
Make sure the thermostat is set to HEAT and not COOL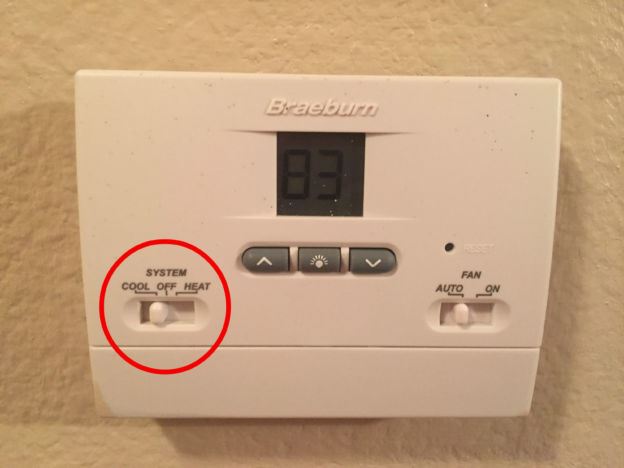 Make sure the fan setting is set to AUTO instead of ON to ensure the fan will only run while your heating system is actively heating air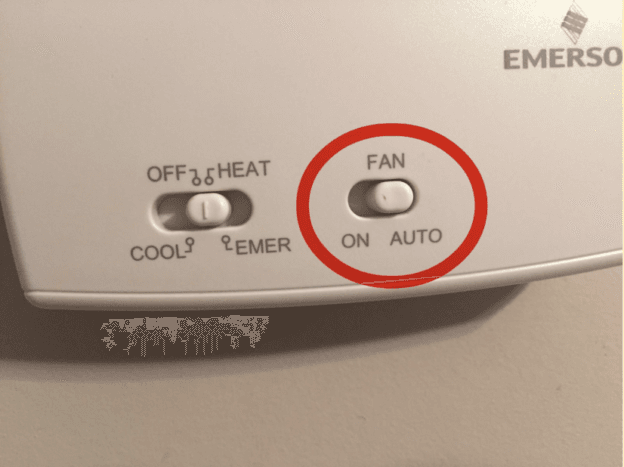 Make sure the set temperature is at least 5° F higher than the room temperature
Note: If the thermostat is unresponsive, you may need to replace the batteries. If you replace the batteries and the thermostat continues to be unresponsive, contact a professional for assistance.
Tip #2: Check the circuit breaker
If your thermostat seems to be working but your furnace or heat pump won't turn on, you should go to your home's electrical panel.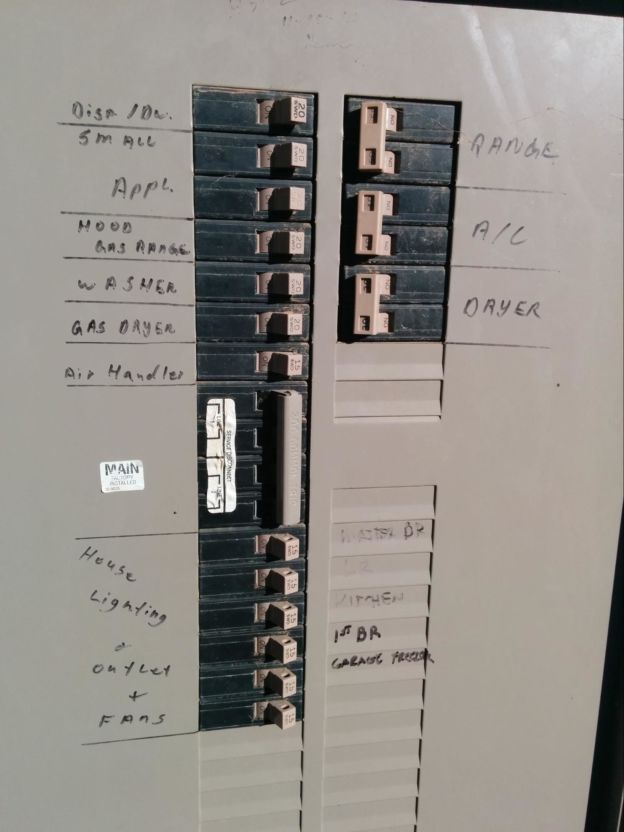 At the electrical panel, look for a breaker labeled "furnace," "heat pump" or "AC" and check to see if the breaker has flipped to the OFF position. If the breaker has flipped, flip it back to the ON position.
Note: If your heating system keeps tripping the breaker, don't continue to reset the breaker. Instead contact a professional for help to avoid damaging your system.
Tip #3: Check the air filter
Many heating system problems can be fixed simply by changing a dirty filter.
Remove your air filter and visually inspect it. If the filter appears to be clogged with dirt and dust (like the one pictured below), then replace it with a new one.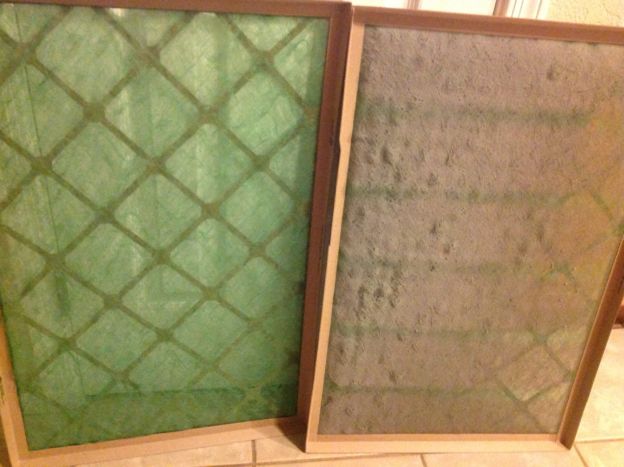 After you've replaced the filter, let your heating system run for at least 30 minutes and see if the problem is fixed. If the problem persists, call a professional for help or continue to the next section to see what could be causing the issue.
Common heating system problems (and how to fix them)
Below is a list of common heating system problems. Look for the one that best describes your problem and read the section for more information.
Don't see your problem listed? Contact a professional to diagnose the problem and recommend repair solutions.
Problem #1: Heating system runs constantly
If it is a very cold day, your furnace or heat pump may just be trying to keep up with the increased heating demand.
However, if it's not especially cold outside and your heating system is running non-stop, something is wrong. Because this problem makes your home uncomfortable and wastes energy, you should have it fixed ASAP.
If you've tried the troubleshooting steps we outlined above and your heating system still runs non-stop, it could mean you may have one of the following problems:
A faulty blower
Leaky air ducts
A problem with the outdoor unit (heat pumps only)
These problems require complex repairs, which means you will need to contact a certified HVAC technician for help.
For more information about this problem, read our blog, "Why Won't My Furnace Turn Off?".
Problem #2: Heating system won't turn on
A heating system that won't start is annoying for obvious reasons. If you've already checked the thermostat, circuit breaker and air filter, your heating system has a problem that will need to be fixed by a professional.
Examples of complicated problems that prevent a furnace or heat pump from starting include:
Overflowing condensate (furnaces only)
Lack of fuel or fuel leak issue (gas furnaces only)
Ignition issue (furnaces only)
Failed capacitor
For more information about these problems, read our blog, "Why Won't My Furnace Turn On?".
Problem #3: Heating system blows cold air
Nobody likes feeling cold air coming out of the vents when they are expecting hot air.
If you have already checked your thermostat and air filter and those aren't the problem, your heating system may be blowing cold air if:
The blower motor is faulty
The fan limit switch is faulty
Refrigerant levels are low (heat pump only)
The reversing valve is bad (heat pump only)
The outdoor unit is malfunctioning (heat pump only)
Each of the problems listed above require advanced HVAC knowledge and expertise to fix, so you'll need to contact a professional for help.
The following blogs discuss these problems in more detail:
Problem #4: Uneven indoor temperatures
If you're noticing a lot of hot or cold spots in certain areas of your home, you may have one of the following problems:
Leaky ductwork
Poor insulation
Blocked vents (make sure all vents are open, even in unused rooms)
Incorrectly-sized heat pump or furnace
A furnace or heat pump that's too old
The issues above are bigger in scope and will need to be fixed by an HVAC professional.
Need a heating repair from a trusted Texas technician?
We offer convenient scheduling and provide upfront prices before any repair work begins—so you'll know exactly what the final cost will before you get the bill.
When you hire Reliable Air to repair your heating system, you can be 100% confident that the job will be done correctly the first time.
Visit our furnace repair or heat pump repair service pages for information about what to expect when you hire us.