Have you turned on your heater only to find it blowing cold air? Or, if you've noticed your heater not warming your San Marcos home quite as well lately, you might be wondering if it needs repair.
Cold air blowing from a furnace is no fun for anyone. Luckily, some issues are quick fixes. However, others may require an HVAC professional to take a closer look.
If your heater hasn't warmed up yet, let's take a look at some common issues that can occur:
Faulty thermostat settings
Dirty air filters
Clogged condensate lines
Overheating
A lack of fuel
Before you call a professional, we'll help you break down these issues in further detail.
Need your home to be warm ASAP?
If both troubleshooting options still give you a cold home, you may have a broken thermostat or need a heater repair. Contact Reliable Air at (512) 580-8837. Our honest and trained HVAC technicians will diagnose what's wrong with your heater. Then, we'll give you upfront prices on a range of repair options before any work begins. No guessing or surprises!
Faulty Thermostat Settings
As soon as you turn your heater on, cold air may initially blow out, which is normal. But, if this continues after several minutes, check your thermostat settings. If it's set to "Cool" mode instead of "Heat" mode, you might have the culprit behind your heating issues. Another issue could be that the thermostat is set to "Fan" mode rather than "On." This setting will have the fan in your heater running continuously without any heated air blowing.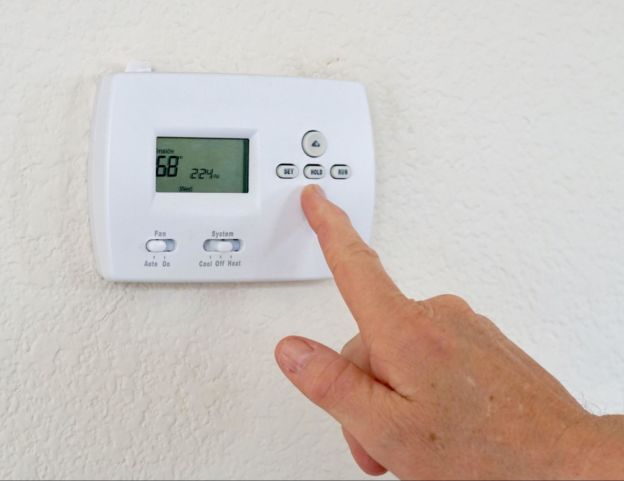 If both troubleshooting options still give you a cold home, you may have a broken thermostat, and you'll need a replacement.
Dirty Air Filters
The filters in your heating system are essential for warm airflow. They need to be free of debris, dirt, and grime for airflow to pass through successfully. A filter covered in dirt will cause your heater to overheat, causing it to blow out cold air and eventually turn off.
Be sure to replace your filters regularly; it's an easy way to keep your heater working properly. And while you're changing your filters, make sure your air vents are fully open and free of blockage or clutter. Closed air vents can also restrict the amount of heat in your home.
Clogged Condensate Lines
Heating systems have condensate lines that move condensation or water away from the heater. If you notice water collecting at the bottom of your heater, one of these lines may be blocked. Once a condensate line is clogged, too much water will pool around the system. And then, the heater's kill switch will prevent the heater from igniting out of precaution.
If you suspect this is the case, contact an HVAC professional immediately. They will need to clear any clogs and inspect the condensate line to ensure it works properly.
Overheating
If your heating system is blowing cold air, it may be overheating. When this happens, your system will shut off for safety reasons.
Overheating is usually caused by mechanical failure. As your heating system ages, key parts are bound to break or malfunction. That's why we recommend preventative maintenance. With routine inspections and cleanings by a trained HVAC technician, you'll have time to catch malfunctioning parts before a breakdown happens.
A Lack of Fuel
Many heating systems run on natural gas or propane fuel. If there's an insufficient gas supply, for whatever reason, then your heating system won't ignite. And without heated air, the blower fan will circulate cold air only.
Causes for insufficient fuel could be a severed or accidentally shut-off gasoline or an empty propane tank. However, it's possible that your furnace simply has an issue with a faulty ignition.
In any case, it's best to contact a licensed HVAC professional for an inspection. At Reliable Air, all of our technicians are licensed, insured, and qualified to repair, maintain, and install all brands and models of heating systems. No matter the issue, we'll restore your heat in no time!
---
Want Trustworthy Heating Advice? Contact Reliable Air!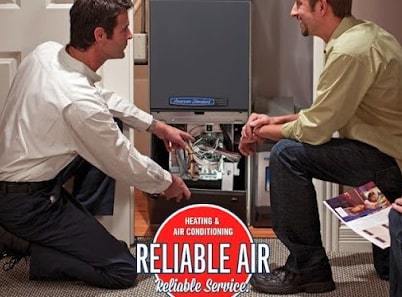 When you need a reliable heating repair or tune-up, choose Reliable Air. Our highly trained technicians will get the job right the first time around.
For over 25 years, Texans have relied on Reliable Air to provide honest and trustworthy recommendations every time. Let us help you determine your heater needs and give you peace of mind, a longer-lasting system, and warm winter nights. Call us at (512) 580-8837 or schedule an appointment online today.