The answer to this question all depends on what size area you're trying to cool.
For example, if you're trying to cool:
Your entire home. A central air conditioner is the right choice to make—both from a cost and comfort perspective
A single room. A window AC might be the best option
This blog will explain when to install a window AC or a central AC in San Marcos, TX, and the surrounding areas. Plus, we'll explain a third option you may want to consider: a ductless air conditioner.
---
Need an estimate for a central AC installation?
If you live in or around the San Marcos area, trust Reliable Air. For more than 25 years, we've provided honest and fair HVAC installation estimates for free. Plus, if you choose our team to install your central AC or ductless AC, you'll get reliable, highly-trained installation professionals dedicated to earning your trust and utmost satisfaction. Schedule free estimate
---
Need Whole-Home Cooling? Choose Central Air Conditioning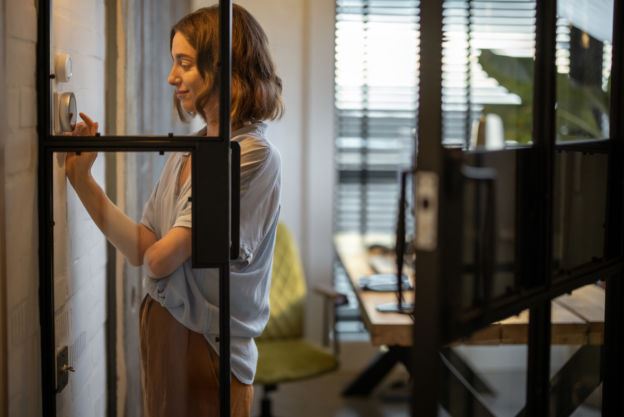 In most cases, if you need cooling for your entire home, your best option is to choose central air conditioning—this is especially the case if your home has existing ductwork.
A central air conditioner pushes cool, conditioned air throughout the entire home via the duct system. The duct system, if properly designed, should have branches throughout the entire home and can evenly disperse cooled air to every area of the home for optimal airflow and comfort.
On the other hand, window ACs blow conditioned air directly into whichever space they are in. Therefore, areas near the units may feel cool and comfortable, while other farther away areas may feel warm and humid.
Beyond providing more home comfort, a central AC is more energy efficient and, therefore, more cost effective than installing multiple window ACs throughout your home.
For example, if you wanted to cool your entire home with window ACs, you would potentially need to install 5 or more window units. The exact number of units depends on your home's square footage, layout, number of rooms, etc. Most window units aren't as efficient as newer central air conditioners, and running multiple inefficient units throughout the day will increase your energy bills.
A few other reasons to choose a central AC system to cool your entire home include:
Aesthetics. A central AC's indoor unit is usually out of sight and installed in an attic, crawlspace, or interior closet. However, window units are typically in plain view and installed directly inside or outside a window.
Noise. Unlike old systems, most modern air conditioners (both window and central units) have noise-dampening features. However, a window unit will still sound more obtrusive and distracting than a central unit, even with noise-dampening features, because it operates mere feet from you.
Air filtration. Central air conditioners have more advanced air filtration capabilities. Plus, they have to capability to integrate with whole-home air filtration systems. While window ACs can filter some harmful air pollutants, they don't have the same capabilities as a central AC.
One last note: If you're looking for whole-home cooling, but your home doesn't have ductwork, skip to the section titled, "A third option to consider: ductless air conditioners."
Need Cooling for a Small Area/Single Room? Consider a Window AC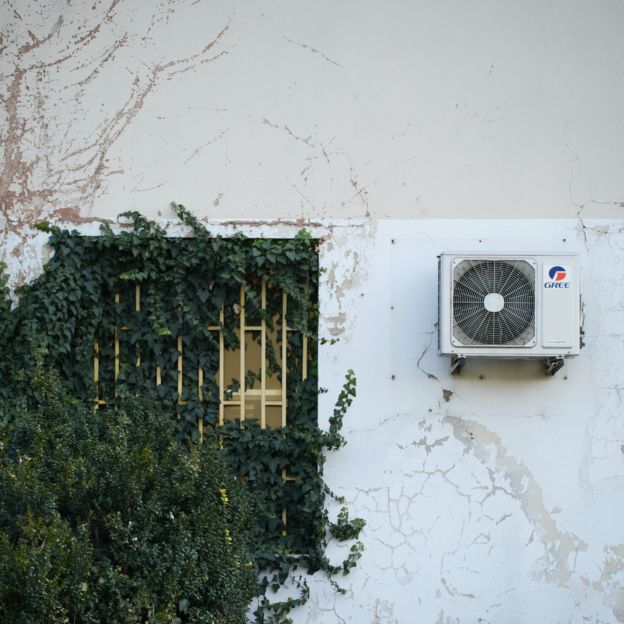 If you only need to cool a single room, a window AC is likely your best choice. Window units are more affordable than central AC systems, and you could potentially install them yourself, saving you installation labor costs.
When used to cool a single space and sized correctly for a space, window AC units can provide sufficient cooling for a minimal upfront cost. Another benefit is that you can turn off just that unit when you're not in the room, which can help you save on monthly energy bills.
Another option to consider if you're trying to cool a room recently added onto your house is to have a professional assess your ductwork and AC system. They will provide you with a quote to potentially extend your ductwork and central AC system to your new addition. If the price makes sense for your budget, this may be an ideal option.
Let's look at a third option to consider if you're trying to cool a single room…
A Third Option To Consider: Ductless Air Conditioners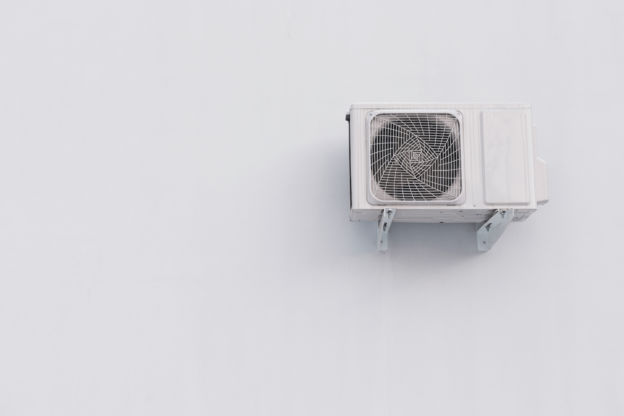 Ductless air conditioners (also called "mini-split" ACs) can cool individual rooms without the need for ductwork. Not needing ductwork makes a ductless AC system especially useful for homes that don't have pre-existing or aging ductwork.
Usually, a technician installs these units separately from a central AC system to cool only one or two rooms. However, a ductless AC system can completely replace a central AC and cool an entire home.
The flexibility and efficiency of ductless systems make them a solid option for either whole-home cooling when ductwork isn't present or for single-space cooling. While a ductless AC unit will cost more to install than a window unit, they provide higher efficiency levels and much higher comfort levels.
For more information on when to choose between a ductless AC and a central AC, check out our blog, "Ductless AC vs. Central AC: Which is Best for My Texas Home?".
Our final piece of advice is to ask a licensed technician to assess your home and determine which cooling system makes sense for your cooling needs and budget. Any honest technician will give you helpful advice and educate you on the pros and cons specific to your situation.
---
Need a Central AC or Ductless AC Installation Estimate?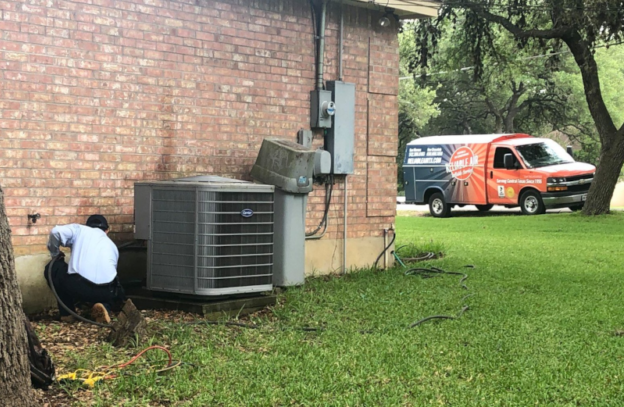 If you live in San Marcos or the surrounding areas, choose Reliable Air. Whether you're interested in a ductless AC installation or a central AC installation, we'll start the process with a FREE estimate.
Our AC installations have flexible financing options, accurate estimates, honest service, and reliable, long-lasting equipment. For more information about what to expect when hiring us, visit our Central AC installation page or Ductless AC installation page or call us at (512) 580-8837.