How long do AC units last in San Marcos, TX? That's a question we often hear from property owners who have older AC units or are ready to install new systems. Everyone wants to know if their current system is nearing the end of its life and how long they can expect a new investment to last.
The best way to answer the question is to have a professional HVAC technician inspect your system. They can look for signs that your system is nearing the end of its life and help you determine the optimal time to consider a replacement. A few factors can determine how long a system lasts, so it's different for every property.
Your AC unit's lifespan comes down to the system you have installed and these three factors:
Whether the AC unit was properly installed
If your AC system is the right size for your home
How often do you maintain your air conditioner
---
Are you looking for an expert AC tech to maintain your system for maximum efficiency and lifespan?
Whether you think your system is nearing the end of its life and want to select a new system that will last as long as possible, our highly trained professionals at Reliable Air can help.
Give us a call at (512) 580-8837 to schedule service at your convenience.
---
Whether the AC Unit Was Properly Installed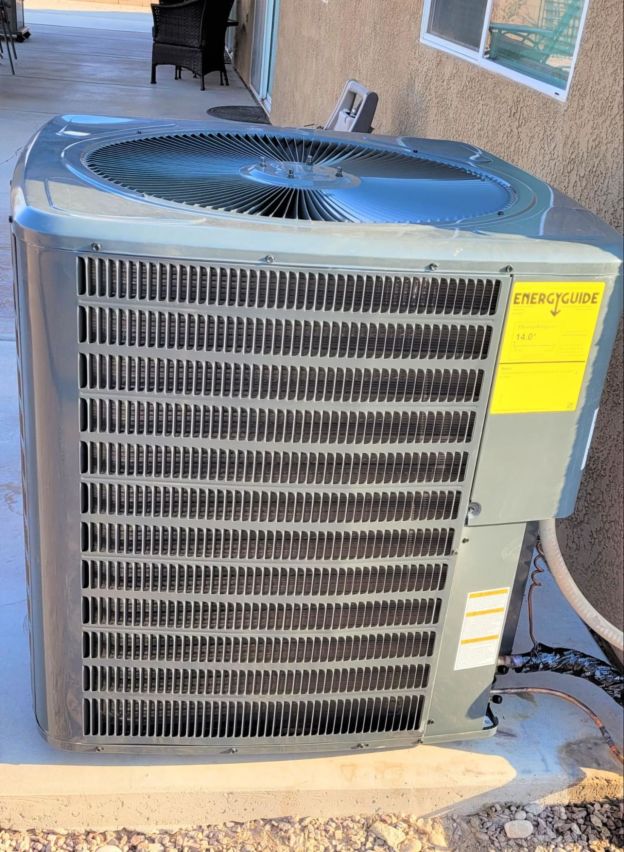 Central AC units are generally expected to last between 10-15 years in Central Texas. That's assuming that the unit is sized for the property correctly and then maintained over time. Maximizing the lifespan of your unit is just one of the many AC maintenance benefits.
Some of the most important AC maintenance tasks are things you can do yourself, including:
Change the air filter on a routine schedule. A clogged filter will force your system to work harder, leading to more wear and tear in a short time. It can also reduce the system's efficiency, increasing your monthly energy bill.
Maintaining the space surrounding your outdoor AC unit. If you allow leaves to pile up around your air conditioning unit or bushes to overgrow and block the side vents, you will have a less efficient system. It will cost you more to operate the system due to higher energy bills while reducing the expected lifespan of your AC.
Pay attention to subtle changes in performance. Your air conditioner often provides indicators that it needs attention from an experienced HVAC technician. For example, if you notice changes in how cool your home stays, variations in coolness from room to room, how often the system runs, or noises from the system, it's time for a service call.
Learn more in "How to Prepare Your Air Conditioner For Summer".
Neglecting any of these maintenance tasks can shorten your AC unit's lifespan.
Professional inspections and check-ups are also critical to the lifespan and efficiency of your AC unit. An experienced technician will inspect the condensate line, refrigerant levels, fan motor, and other critical parts. They can look for leaks in your ductwork, test the thermostat, and clean the evaporator coil. A technician can fix any problems found in the process to prevent system breakdowns and maximize the length of service for your system.
If Your AC System Is the Right Size for Your Home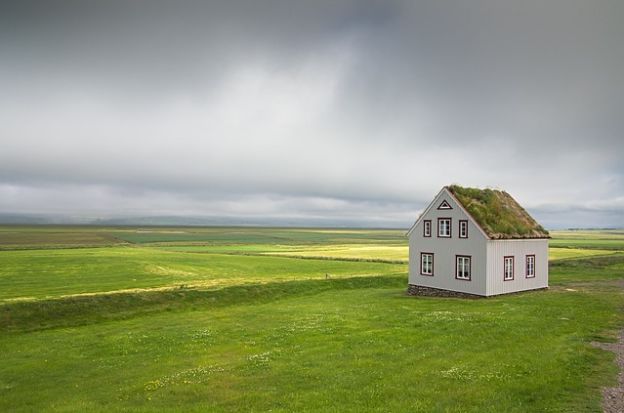 You should just purchase the largest unit you can afford, right? Not so fast! If your system falls into either of the following categories, you will shorten its lifespan:
Too Small – An AC unit that is too small for your property will work extremely hard to meet your demand for cool air. It will run for longer periods of time and may cycle on and off repeatedly. That places significant strain on your system.
Too Large – A larger AC unit may have no problem meeting your demand for cool air, but it will cool your home extremely fast. That sounds great until you realize your system is constantly kicking on and off. Instead of providing a consistently cool environment, you end up with rapid cooling followed by rapid cooling off.
It may seem like you save money when buying a smaller air conditioning unit but think about the money you will lose over time. That too-small AC unit will cost you monthly on your energy bill and then force you to pay for AC replacement much sooner than expected.
The size of your home is a significant factor when selecting the optimal air conditioning unit for any property. However, it's not the only factor. Technicians will look at many factors when calculating the proper size for your AC system.
You will save the most money by allowing a Reliable Air technician to inspect your property and recommend the best AC unit for your home. We only send highly trained professionals to your home and provide honest estimates every time. If you aren't sure that your current system is properly sized for your home, it's worth consulting with our pros.
How Often Do You Maintain Your AC
We discussed the essential maintenance tasks that will keep your air conditioning system at peak performance. It's worth mentioning that you need to have professional maintenance performed at least once a year. Every system has its recommended tune-up schedule, and our technicians can help you determine what your system needs.
Learn more in "What Are the Benefits of AC Maintenance?".
---
How long has it been since your AC system was maintained by a professional?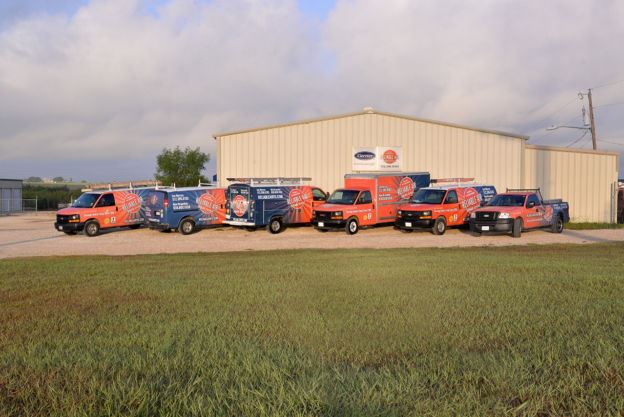 If it's been 12 months or longer, it's time to call Reliable Air at (512) 580-8837. You can also learn more about our central and ductless AC installation services. We're committed to providing proper, high-quality installations for our customers throughout the San Marcos community and the surrounding areas. Contact us today to start lengthening the lifespan of your AC.