"Severe weather" in San Marcos, TX, and the surrounding areas can bring anything. Two major severe weather events include thunderstorms and heat waves. And when these events occur, some Texans are faced with blackouts when the power grids overload.
The good news? There are ways to protect your air conditioning system during bouts of severe weather so that you stay comfortable and cool. In this blog, we'll go over the following tips for how to prepare your AC system for:
Thunderstorms
Heatwaves
Power outages
---
Schedule AC Maintenance to Prepare It For Severe Weather
Need your AC maintained? We can help you prepare for severe weather in San Marcos. Contact Reliable Air. From 2-hour appointment windows to 100% satisfaction guaranteed, we're ready to provide you with reliable AC maintenance. Call us today at (512) 580-8837 or schedule below to see why we enjoy hundreds of 5-star reviews.
---
Preparing Your AC System for Thunderstorms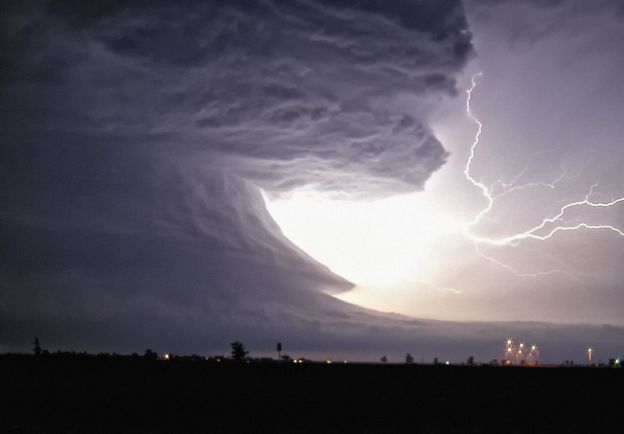 You may have heard that it's important to turn off your AC system before or during a thunderstorm–which is true.
You should shut your air conditioning system off to prevent damage in the case of a power surge, which can overwork and burn out your system's electrical parts.
However, there is one more important step to follow. Be sure to shut off your AC system through your home's main circuit breaker, not just from the thermostat. This way, you're shutting the power off to your AC and reducing its susceptibility to power surges. Find the switch labeled "AC" or "air conditioner" and shut off the power.
Now that we've handled the most critical preparation step, let's go over some other tips for inclement weather:
Contact an AC technician to see if your AC needs to be elevated onto a higher surface.
Cover up your outdoor AC unit with a PVC-coated polyester mesh screen. While we normally recommend that customers avoid covering their outdoor AC units, it's a different story for thunderstorm preparation, especially if high winds are predicted. You want to avoid debris getting lodged into the compressor, a vital AC part that is difficult to repair.
Trim your landscaping. Got any bushes, trees, or plant life near your AC unit? If it's within 2 feet, get it trimmed back or removed to prevent flora from flying everywhere and damaging the system.
Remember to not immediately turn your AC back on after a storm. If you see standing water around the AC or damage to the outdoor AC unit, keep the power shut off at the main circuit breaker and your thermostat. Then, call a professional technician.
Preparing Your AC System for Heatwaves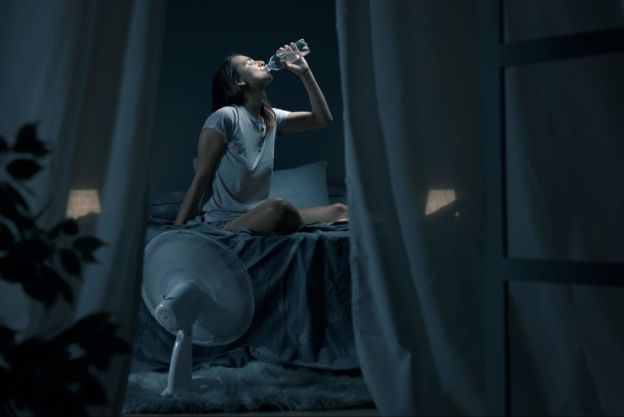 Soaring temperatures in the summertime can quickly push temperatures into dangerous heatwave territory. You'll want to ensure your AC is ready to handle the scorching heat and keep you as cool as possible.
Let's go over some preparation tips in case you encounter a heatwave and the best way to operate your AC during one. The main goal is to help your system perform as efficiently as possible.
Replace dirty air filters: A clean AC air filter is vital for your system to run efficiently by keeping debris and dust from entering the AC. When the air filter clogs, not enough warm air comes in. Therefore, the AC cannot cool enough air to reach your desired temperature, causing strain. Replace the air filter with a clean one to avoid putting additional stress on the system during a heatwave.
Keep the air vents open: Make sure that none of your air vents are accidentally closed or obstructed by furniture, drapes, or other items. When these vents are closed off, air pressure in your ductwork system builds and forces the AC system to work harder and run longer.
Seal the air ducts: Small holes and leaks in your ductwork decrease your AC's efficiency by 20-30% because much of the conditioned air is lost.
Get your AC maintenance: Professional AC maintenance has many benefits, from lowering your energy bills and reducing repairs and breakdowns to improving your home's overall comfort.
Don't decrease your thermostat to frigid temperatures: During a heatwave, you may be tempted to drastically and quickly drop your thermostat temperatures in an effort to speed up your home's cooling. However, this popular misconception will not cool your home any faster and, instead, wastes energy.
Run your ceiling fans: Ceiling fans can help your AC system cool you down with a windchill effect.
Upgrade to a high-efficiency AC system: Last but not least, consider upgrading your AC system. One with a higher efficiency rating will perform better, need less energy to run, and cost less to operate over its lifetime.
Preparing Your AC System for Power Outages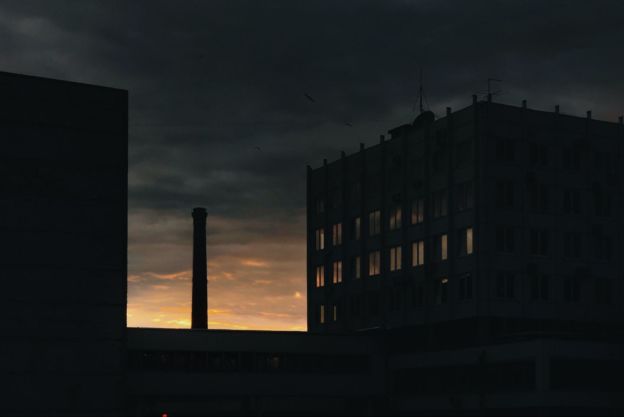 Heatwaves and thunderstorms are both likely to knock out power in San Marcos. Energy companies have even asked residents to limit the usage of their air conditioning systems due to congestion and thermal limits maxing out.
Prepare for power outages with the below action items:
Buy battery-powered fans, battery packs for phones, flashlights, and extra candles. Keep yourself cool and prepared to deal with the dark with these items.
Prepare ice packs. Buy ice packs and always keep them in your freezer. When a power outage rolls around, you can move the ice packs to a cooler. Use them in a bowl of water to dunk towels in. Cool yourself down with chilled towels.
Turn off all the lights and close any drapes, blinds, and doors. This will keep your home as cold as possible when you shut off the AC.
Turn off the AC system and wait to turn it back on. Turn off your AC system at the circuit breaker and thermostat during a power outage. You also want to remember to wait at least 20-30 minutes to turn it back on to protect the AC from a power surge. When you wait to turn it back on, you avoid overextending your electrical system.
It's a good idea to prepare for all three scenarios because thunderstorms, heatwaves, and power outages can all happen simultaneously throughout the year in San Marcos.
---
Ready for Smooth AC Maintenance? Contact Reliable Air.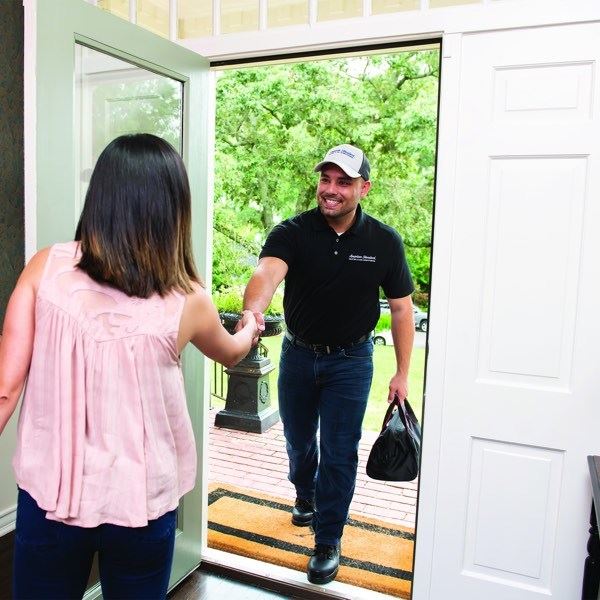 For over 20 years, Reliable Air has provided excellent AC service consistently for fellow San Marcos area homeowners. We constantly train our technicians, provide same-day service, and prioritize a great workplace environment for our team. So, you know you can count on our reliable technical skills, scheduling, and teamwork. Not to mention, we back up all of our work with 100% satisfaction guaranteed.
Call us at (512) 580-8837 or schedule with us below to experience 5-star service.