Is your heater getting old and no longer performing at peak efficiency? Have you noticed an increase in your energy bills year after year? If so, it may be time to invest in a new heater.
If you're in the market for a new heating system, you're likely wondering how much it will cost. The cost to install a heater in San Marcos ranges from $4000 to $9,500+, with the average cost being around $6,500.
We know—that's a big range in price.
The reason heater installation costs can vary within that range is because what you'll pay depends on the following factors:
Fuel Type of the Heater
Size of the Heater
Heater Efficiency
Additional Comfort Features
---
Need a New Heater ASAP? Call Reliable Air Today.
Frequent repairs are a sign that your heater is getting ready to kick the bucket. With Reliable Air's super-fast installations, you'll get your new heater installed within a week of your in-home estimate. Schedule an appointment with a click of a button or call us at (512) 580-8837. Schedule free estimate
---
Fuel Type of the Heater
Different types of heaters require different fuel sources to operate, but most are either fueled by gas or electricity. The fuel source for your heater will impact your overall installation costs.
Typically, gas heaters cost more to install but cost less to operate on a month-to-month basis. Natural gas is an inexpensive fuel source, so your monthly bill should remain relatively low and consistent.
If you're looking for the most cost-effective option for your home, look to your current system for guidance. If your current heating system runs on electricity, it'll likely be less expensive to install an electric heater.
Gas heaters require access to natural gas. Without access, you would need to install a main gas line, increasing installation costs. You'd also likely need to make several other costly modifications to your home to support the gas line, such as the gas venting components, etc.
If your current heating system runs on gas already, it will be less expensive for you to install a gas heater, and you'll pay less in monthly heating bills.
Size of the Heater
The next factor to consider regarding installation costs is the size of the heater; it's essential to have the right size heater for your home.
The "larger" the heater, the more it will cost to install. However, heaters aren't measured by their physical size but by their heating capacity, measured in British Thermal Units (BTUs).
Generally speaking, the more BTUs your heater has, the more heat it can produce in an hour for your home. The majority of residential heaters range between 40,000 and 200,000 BTUs.
Keep in mind; you can't choose the size of the heater that you want. You'll need a professional to carefully measure and size the heater to match your home's heating needs during a complex process called a "load calculation."
During a load calculation performed by a heating professional, various aspects of your home are thoroughly examined and measured, including:
The height of your ceilings
The number of people living in your home
The type of flooring you have
The climate you live in
The quality of your home's insulation
The number of windows and doors
Heater Efficiency
High-efficiency heaters cost more upfront, but they consume less energy in the long run. You'll have to look at the other factors we've mentioned to determine if the energy savings are enough to justify the higher initial purchase cost.
Heater efficiency is measured by its AFUE (Annual Fuel Utilization Efficiency) rating, which measures how efficiently energy converts into heat. The higher the AFUE rating, the more efficient the heater. While high-efficiency gas heaters will be more expensive at installation, most homeowners will save money in lower monthly energy costs over the heater's lifetime.
Today, most standard heaters are 80 percent efficient, while those with a rating of 90 percent or more are considered high-efficiency. Electric heaters have a 100% AFUE rating. Remember that if you're installing your home's first high-efficiency heater, you may encounter extra costs since the sealed-combustion system will require new venting (the dual PVC pipe system).
Additional Comfort Features
You can add extra features to your heater to increase comfort and convenience, but they come at an additional cost.
Some features help improve the efficiency of your heater or allow for more heating.
A variable-speed blower can adjust your heating incrementally, rather than just be set to low, medium, or high. This feature makes your heater more efficient and can save you money over time on energy bills.
Modulating burners can adjust how much fuel they consume to heat your home, offering maximum efficiency and resulting in lower energy costs, quieter operation, and fewer fluctuations in temperature.
Programmable or smart thermostats allow you to set your home's temperature on a predetermined schedule, saving you money without you having to remember to turn your settings up or down.
In addition to extra features, the brand and model you choose can impact installation costs. Heaters made by bigger, well-known brands will cost more, including:
Carrier
Ruud
Bryant
Trane
American Standard
Rheem
York
Lennox
A brand-name heater may cost more upfront, but you'll likely get a more extended and higher-quality warranty, as well as a heater that will last longer and perform better, which could cost less in the long run.
Ready to Get Your New Heater Installed? Hire A Trusted Texas HVAC Contractor: Reliable Air.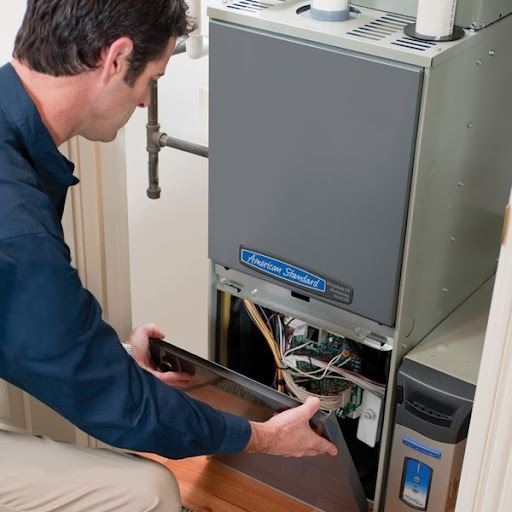 When you need a reliable heater installation, you want to hire a company that will do high-quality work—the first time around. For over 20 years, Texans have relied on Reliable Air to get the job done.
We continuously train our HVAC technicians and have a staff that stays with us for ten years on average. When you book us, you'll always hear a familiar voice on the phone or see a friendly face at your door.
Call us at (512) 580-8837 or contact us for a free in-home estimate. (We also provide flexible financing options to help make your heater installation more affordable). Schedule free estimate
Related Articles: